The First Board Resolution Explained
The first board resolution is equivalent to an agreement among all owners of the company. Under the Accounting and Corporate Regulatory Authority legislation, it is a requirement for this document to be completed within a month from the date of the company's incorporation.
Where it all begins…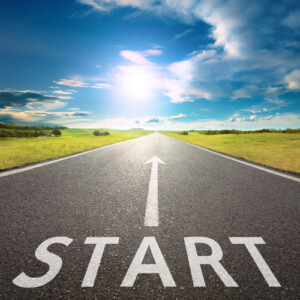 This document serves to outline the basic structure of the company. It is usually prepared during the first board meeting, where the basic structure normally includes the following matters:
Certification of Incorporation. This is the first and most important document to prove the status of any companies incorporated in Singapore. Upon successful incorporation, the regulatory body, known as ACRA (Accounting and Corporate Regulatory Authority) will issue this certificate. This certificate details information of the company such as the date of incorporation, registration number, names of shareholders and directors, and the amount of share capital the company has.
Constitution of the Company. This is the rulebook of how the company will be run. It entails the business activities of the company, its legal name, to which all members are expected to act in accordance to.
Appointment of directors and secretary. All directors and secretaries, whether local or foreign will be made known. To qualify as a director, the individual has to be
At least 18 years old
Of full legal capacity
Either a Singapore Citizen, Singapore Permanent Resident or EntrePass holder
Not of disqualified status to act as a director of a company, eg. an undischarged bankrupt
*an Employment Pass (EP) holder can only act as a director with a Letter of Consent (LOC) from the Ministry of Manpower
To qualify as a secretary, the individual has to be

A natural person
A local resident in Singapore
Registered office address. If the company has no physical office or residence in Singapore, the company secretary's office or residence address is the registered office address. Otherwise, it is usually the company's physical office based in Singapore.
First and subsequent financial year-end. We determine the start and end of the company's financial year-end by noting the following:
The company's first financial year must be within 18 months from the date of incorporation
The company's first financial year starts on the date of incorporation
Subsequent financial years starts right after the end of the previous financial year and lasts a standard period of 12 months.
Details of allotment and issuance of shares. To document the names of the recipient of the shares, the number of shares and the types of shares issued. Last but not least, to issue share certificates in hard copies to the respective shareholders.
For more information on the first board resolution or other incorporation matters in Singapore, talk to us today.
Download the Telegram app and follow us for the latest updates: https://t.me/sgcompanyservices