Why Move Your Company to Singapore?
Moving your company and its business operations to Singapore can be beneficial for a number of reasons.
Singapore is one of the top destinations for business, ranking 2nd amongst 190 economies on the World Bank's Ease of Doing Business Index. This index measures reforms in 10 areas of business activity in 190 economies. The business activities include obtaining construction permits, getting electricity connections, access to credit, paying taxes, cross-border trade and enforcing contracts.
The country also ranks highly on other indexes – it was named the 2nd "most innovative country" by Bloomberg (2021), 54th out of 153 countries on Global Gender Gap Index (2020) by the World Economic Forum, the 5th best place to live by Forbes (2020) and more.
It is easy to see why Singapore is an attractive place for a foreign company looking to start up or relocate!
Why should you move your foreign company here? Well let's take a look
Singapore has a stable political environment
Singapore's reputation as a politically stable country is well known. It ranked 13th in the Economist Intelligence Unit's Democracy Index. This index measures the quality of democracy by evaluating five categories: electoral process and pluralism, civil liberties, functioning of government, political participation and political culture.
Singapore ranked 3rd on Transparency International's Corruption Perceptions Index (2020), which evaluates how corrupt a country's public officials are by collecting data. Singapore has a low level of corruption and was named the least corrupt country in Asia.
This political stability is a draw for foreign corporate entities because it means there won't be any drastic changes in the laws, once you move your company to Singapore.
The United States Embassy to Singapore described why moving to Singapore is a good idea: "Singapore may have been one of the early adopters of U.S.-style capitalism, but the government is by no means a free-market nirvana. The state continues to play a very active role in guiding and regulating Singapore's economy through the implementation of various long-term plans."
Singapore has a strong economy with plenty of opportunities
The Singapore economy is one of the world's most robust. The World Bank stated that Singapore has a strong, growing economy with low unemployment and high productivity.
In 2019, it also ranked 1st in the WEF's Global Competitiveness Report from a survey of top executives from each country.
If foreign businesses move to Singapore, they have plenty of business opportunities to take advantage of. ConvergEx Group chief market strategist Nick Colas shared his outlook on moving companies to Singapore: "I would never underestimate the determination of an entrepreneur in Asia, where countries like China, India and Indonesia are still growing at rates that might not be sustainable over the long term but will surely make them interesting right now. That's why moving to Singapore makes sense for the world's risk-takers."
Singapore has a pro-business environment that can help foreign companies move here with their day-to-day operations. For example, it was named by Bloomberg as one of the best places in Asia to find high-quality staff who are affordable.
Another perk, according to the Singapore Economic Development Board (EDB) survey is that moving companies can benefit from generous government grants of up to 100% for investments in qualified activities.
Singapore is a hub with global markets' opportunities
Singapore is a major shipping and air freight hub. Because of this, companies that move to Singapore can ship their products to and from Asia, Europe and beyond.
They can also benefit from moving their operations to Singapore because the country is a financial hub: over 200 banks operate in Singapore and it's among the most ideal location for companies to do business through banking facilities such as letters of credit, foreign exchange controls and trade financing.
Singapore is the gateway to the ASEAN market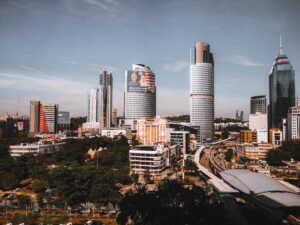 Singapore is the business gateway to doing business in ASEAN (The Association of Southeast Asian Nations) countries. Businesses that move here will be able to take advantage of doing business with all the 10 member states, which include Malaysia, the Philippines, Thailand and more.
Being a part of ASEAN is a huge advantage for doing business because the Southeast Asia international business community promotes free movement of goods and services, which will help your company grow.
As noted by Investopedia, "ASEAN countries and their populations are growing and becoming wealthier than ever before. That means more spending power for goods and services, thereby creating a demand for products and services across all industry sectors."
ASEAN's GDP was US$2.5 trillion in 2017, accounting for 7% of the global economy. The ASEAN economy is expected to grow to US$4.1 trillion by 2024.
Your company will be able to take advantage of the low taxes in Singapore.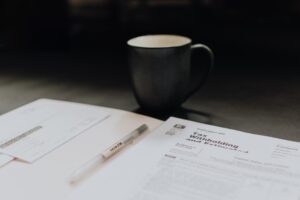 Singapore has a competitive corporate tax rate of 17% and it doesn't have a capital gains tax.
There are also various tax benefits, double tax agreements and reliefs that moving companies can take advantage of.
For example, moving companies that are able to increase the productivity or revenue of qualifying investments in plant and machinery will be eligible for income tax exemptions on their incremental profits for up to 10 years.
The Singapore government offers financial support for companies that invest in R&D activities.
Singapore also has other financial incentives for companies, allowing them to take advantage of government grants.
Singapore strongly enforces Intellectual Property laws so you can protect your IP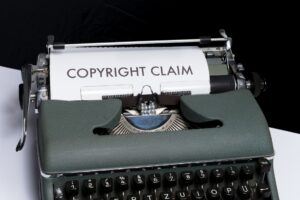 You can rest easy knowing that the country has a strong track record for protecting intellectual property. Some countries have no laws for any intellectual property protection. The immediate solution to this is to move your company to Singapore.
Furthermore, doing business in Singapore would allow your company to avoid issues with legal jurisdiction. In the case of disputes, you can arrange for international arbitration easily. Your company will also benefit from doing business in Singapore by having access to international arbitration procedures.
Singapore does have a world-class arbitration facility in the Asia Pacific region. The Singapore International Arbitration Centre or SIAC is one of the largest arbitration institutions in the world. About 2500 cases have been filed annually recently, and about 3,000 international arbitrations are underway at any given time.
There are many benefits for your company when you move to Singapore. It is home to an English speaking workforce and provides access to global markets through its free trade agreements.
One major perk to choosing Singapore is the availability of an English speaking workforce. This is mainly due to Singapore's efforts to become a global hub, particularly in finance and banking. As such, doing business in Singapore gives your company easy access to the Asia-Pacific marketplace for trade, travel and tourism. Furthermore, you can hire skilled and educated employees. Singapore was ranked the fifth-best country for women by Forbes and it is a developed country that provides affordable labour.
Another advantage of doing business in Singapore is its free trade agreements (FTAs) with other countries. The FTA with Australia has been active since 2004, and the one with New Zealand started in 2009. Singapore has also negotiated FTAs with Chile and ASEAN countries. This means doing business in Singapore might not require working through additional hoops for reduced tariffs or preferential market access.
(Note that doing business in Singapore would likely require getting work permits for foreign employees.)
You can enjoy a high quality of life when you move your company to Singapore. This city offers excellent educational institutions and healthcare facilities, as well as great shopping centres, restaurants, and entertainment venues.
Living in Singapore also give you and your family access to a high quality of life. Singapore has excellent transport infrastructure so moving around is always a breeze. There is also no lack of excellent international schools and healthcare facilities. These are key considerations when you are deciding if your family should relocate to Singapore with you. There is vibrant nightlife and no lack of restaurants, shopping and entertainment in this tiny island state.
If you want the benefits of doing business in Singapore, but don't know where to start or what your options are, let us help you start your relocation process by providing more information about how we can assist you today.
Download the Telegram app and follow us for the latest updates: https://t.me/sgcompanyservices