How To Start An Import/Export Business In Singapore?
As one of the busiest trading hubs in the world and the gateway to Asia, Singapore is probably one of the prime locations to start an import/export business.
Let us explore how you can get started doing an import/export business in Singapore.
Start A Trading Company
The first thing on the agenda will be to register and start a company in Singapore with ACRA. This is a rather straightforward process and if you are not familiar, you can always engage an ACRA registered filing agent to help you with the incorporation of a new company. The important thing to note is that under the company's business activities, choose the relevant SSIC code which best describes your business.
Open An Account With Singapore Customs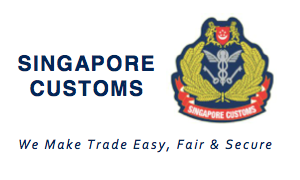 Once you have your company successfully set up, you will receive the UEN number of the company. With this, you can then log onto the website of Singapore Customs to apply for a customs account.
With the account is ready, you may then start to apply for custom permits. You can either opt to do it yourself or to engage with the help of a declaring agent. As the procedure can be rather troublesome, most businesses will pay a declaring agent and have the work cut out for them.
It is also a must for the company to have ready an operating bank account whereby the custom duties or penalties will be paid from directly.
Importing Goods Into Singapore
When importing goods into Singapore, you need to make a declaration to Singapore Customs.
This is done by first obtaining a customs import permit. Do check if your goods being imported are controlled items as additional clearance will be required.
Goods imported into Singapore for consumption will be subjected to Goods and Services Tax (GST) at 7% as well as duties payable on selected items (intoxicating liquors, tobacco products, motor vehicles and petroleum products).
Exporting Goods Out of Singapore
To export goods out of Singapore, you must make a declaration and obtain a customs export permit. GST and duties are not levied on export goods.
You should also need to check if the goods you are exported are controlled items. If so, you will be required to get additional clearance before you can export.
Transhipping Of Goods via Singapore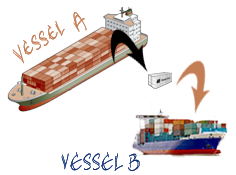 Tranship refers to the movement of goods between 2 places via Singapore as an intermediate port of call. As the goods are not for consumption in Singapore, GST does not apply to them.
Nevertheless, you will still need to obtain the necessary custom permit and check for controlled items status before you can proceed.
Certificates Of Origin
The certificate of origin helps to confirm the origin of the goods exported. For many businesses, the Singapore label helps to give consumers confidence in the product.
Certificates of origin are issued by Singapore Customs or any of the approved organisations. There are a set of rules that you must adhere to before receiving the certificate of origin. Making a false declaration is an offence under the Regulation of Imports and Exports Act (RIEA).
Can Foreigners Start Import/Export Business in Singapore?
The simple answer is yes. There are no additional conditions upon foreigners for wanting to start an import and export business in Singapore.
The above article serves to give a general overview of starting an import/export business in Singapore. There are a lot more intricacies involved due to the varying nature of different goods. The good thing is you can always pay for freight forwarders or agents to handle the customs applications. If you wish to start your process, do check with us today to find out more!
Download the Telegram app and follow us for the latest updates: https://t.me/sgcompanyservices